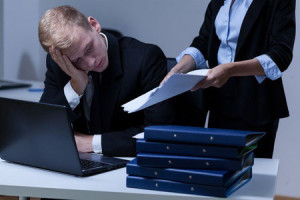 The U.S. Labor Department has finalized a new rule that's expected to make an additional 4.2 million salaried workers nationwide eligible for overtime pay.
The new rule raises the salary level for the "white collar" exemption from the current minimum of $455 per week ($23,660 per year) to $913 per week ($47,476 per year). That means that many white-collar employees earning less than $47,476 per year will be entitled to overtime pay for any work over 40 hours per week. (Most blue-collar workers already are entitled to overtime regardless of their income level.)
This isn't a minor change. The proposed new threshold is nearly twice the current overtime pay threshold, which means an estimated 5 million additional people may now be eligible for overtime pay. In the long-term care industry, the positions most likely to be affected range from directors of nursing to housekeeping managers and from human resource specialists to dietary managers. Virtually all long-term care facilities will be affected. You can learn more about the particulars here.
The new rule will take effect Dec. 1. Many companies will need to do some serious number crunching over the next several months to see if it makes sense to pay overtime or whether raising an employee's salary or hiring an additional employee makes better financial sense. For many small businesses, tough choices are ahead. For more information about the new rule, read this story.